It is time for Fun Friday in our group, Blogging For Fun. We are doing an A to Z challenge. This week, we are working on the letter M. M is for Marriages and Memories.
We have put together some photos of the Salitype couples.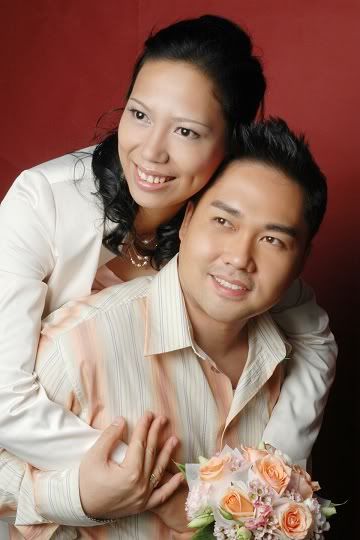 We are each of us angels with only one wing, and we can only fly by embracing one another.
~Luciano de Crescenzo
~ Cher ~
"this is the man i married, i laugh with, i cried with, i traveled with... and oh! i also married his 99% shit in the head" :)
~ Maricar ~
of inner familiarity and a sense of inspiration.


~ Zen ~



Summersville Lake... Summer of 2004 ... I remember Rog pulling me close, the sun in my eyes, the flash of the camera, his strong arms around me ... and at that moment, I remember thinking to myself, 'This is it! I'm finally home.'"
~ MJ ~
Betchai and Khai
- they met through tennis, progressed to dating in beaches...after 2 years, bonded in marriage. Together, they explored what else can they do outside of home, tennis and the ocean. Now, they are partners in hiking, partners in exploring the wonders of our beautiful and natural world, partners in photography, and forever, PARTNERS FOR LIFE!!!
Happy marriages begin when we marry the ones we love, and they blossom when we love the ones we marry.
Grow old along with me. The best is yet to be. ~Robert Browning
~ Tes ~