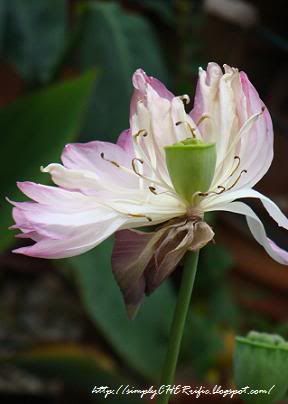 Lotus flower is a symbol of the sun, of creation and rebirth. Because at night the flower closes and sinks underwater, at dawn it rises and opens again. According to one creation myth it was a giant lotus which first rose out of the watery chaos at the beginning of time. From this giant lotus the sun itself rose on the first day. A symbol of Upper Egypt .The lotus flower played a prominent role in the version of the creation story that originated in Heliopolis. Before the universe came into being, there was an infinite ocean of inert water which constituted the primeval being named Nun. Out of Nun emerged a lotus flower, together with a single mound of dry land. The lotus blossoms opened, and out stepped the self-created sun god, Atum, as a child. A slightly different version of the creation story originated in Hermopolis. In that version, the sun god who formed himself from the chaos of Nun emerged from the lotus petals as Ra. The lotus is a flower which opens and closes each day. His history went on to say that the petals of the lotus blossom enfolded him when he returned to it each night.


Origin:
The lotus flower appeared in legends originating from ancient Egypt.

Background:
Plant taxonomy systems agree that this flower is in the Nelumbo genus, but disagree as to which family Nelumbo is in, or whether it should be part of its own unique family Nelumbonaceae. According to the US Department of Agriculture, water lilies make up the family Nymphaeaceae of the order Nymphaeales.

Variant Names:
Nelumbo nucifera, known by a number of names including Indian lotus, sacred lotus, bean of India, or simply lotus. Botanically, Nelumbo nucifera may also be referred to by its former names, Nelumbium speciosum (Wild.) or Nymphaea nelumbo.
Photograph taken at Tampines East Community Garden, Singapore by Cher