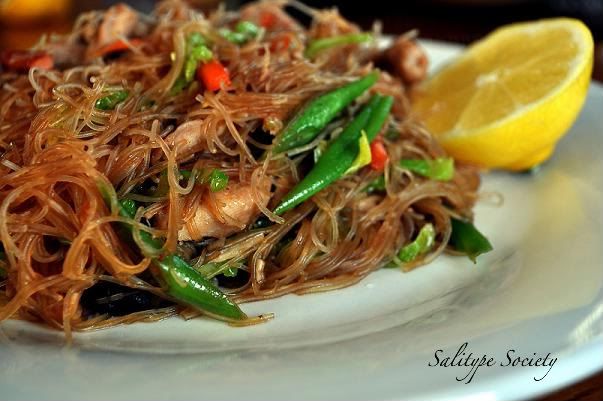 No occasion is ever special without it and i am talking about Pancit. This dish was introduced to the Philippines by the Chinese and has been part of Filipino Cuisine since then. The term Pancit was derived from Hokkien- a traditional Chinese dialect -
pian i sit
which means "
something conviniently cooked fast
". The noodles itself represents long life and good health, no birthdays party should be without.
Ingredients
Pancit Bihon or Canton
Chicken- cuts into cubes
Green beans
Carrots
Cabbage
Celery
Onions
Garlic
Cooking oil
Soya Sauce
Saute Garlic and onion until luminous and add the chicken. Cooked until golden brown. Put the rest of the ingredients as you do your stir fry and set aside. In separate wok, boil 1/2 to a liter of water and soya sauce ( as to your liking, saltinesswise) and add the noodles. Once cooked add the stir-fry vegetables and mix.