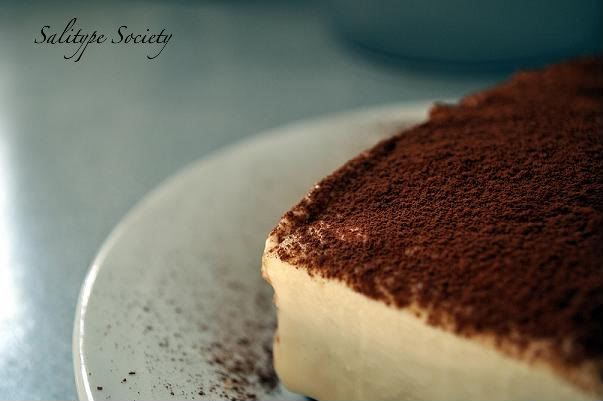 There are few reputed stories as to the origin of Tiramisu and countless recipe on how to prepare one. I, for one, made my own version as i do not like alcohol flavor cake or dessert for that matter. So, with due respect to the inventors of this heavenly cake for tweaking it a bit, i give you my version of basic and alcohol free Tiramisu.
Mascarpone cheese - 750 mg
Fresh Creme - 500 mg
Lady's Finger - 2 packs
Caster sugar- 2 1/2 cups
Eggyolks - 8
Espresso Coffee - 2 1/2 tablespoon ( with same measurement of sugar)
Unsweetened Cocoa powder
Boil 2 cups of water and mix the coffee and sugar and left to the side to cool down.
Place the egg yolks and caster sugar in a bowl and mix until sugar melted and blended well with the yolks.Put in a double boiler and start to gently mix for at least 7 minutes and keep to the side.
Put the Mascarpone cheese in mixing bowl and fold until smooth. Beat the fresh creme until stiff and add on Mascarpone cheese and gently fold.Add the two mixture( Mascarpone and egg yolks) together and fold.
In a tray, soak the lady fingers in a coffee, place as a cake base. Add the mixture on top. Do another layer of lady's fingers and the mixture.Sprinkled with unsweetened cocoa powder. keep in the fridge to settle and serve cold.