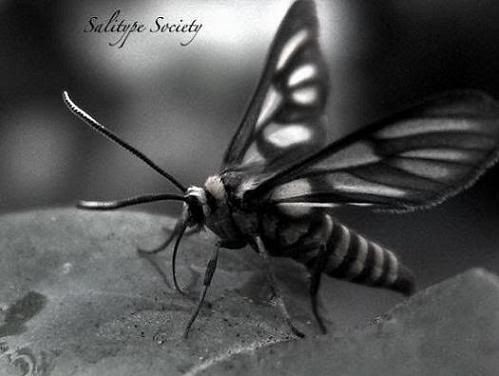 The hubby promised to buy me a decent camera, a Nikon D5000, as a birthday present. He must have noticed how addicted i become taking snaps of anything. Well, the money was spend to a better use- dental crowns and bridges. So, me and my ever reliable Casio EX-Z1000 Digital Camera still has a long way to go...a long, long way to go.

I am not sure if this is a butterfly. It's way too small to be such, it is even smaller than a fly. Whether it is or it is not, i surely enjoyed myself running after it...lol!

Visit Monochrome Weekly Theme hosted by Ailene


P.S....I did a bit of research about this particular moth after Dragonstar mentioned the Cinnabar Moth. It turns out it is indeed a moth, Syngamia Florella Moth.