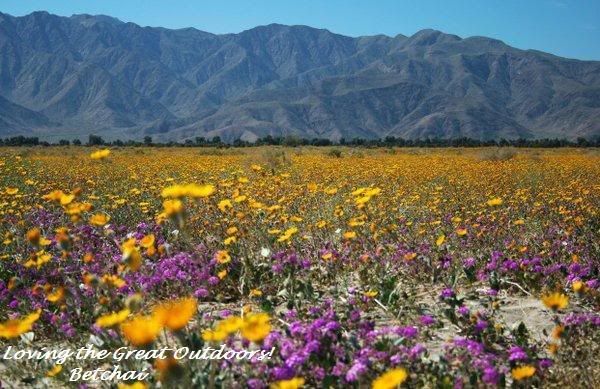 Spring Flowers, Anza Borrego Desert State Park
As much as I love the ocean and the mountains, I also feel a deep connection for the desert. In fact, it is the inspiration from the desert that motivated me to write an outdoor themed blog outside of friendster. Perhaps I wanted the desert to reach out to more people and be appreciated as much as the oceans and the mountains. Unknown to many, the ecosystem that exist in the desert is very complex and fragile, the life within is very diverse and it would take longer years for a desert to rehabilitate once devastated. What follows below is a composition inspired by my affection and love for the desert and my desire to preserve its fragile resources:
The Desert Through My Eyes
by Betchai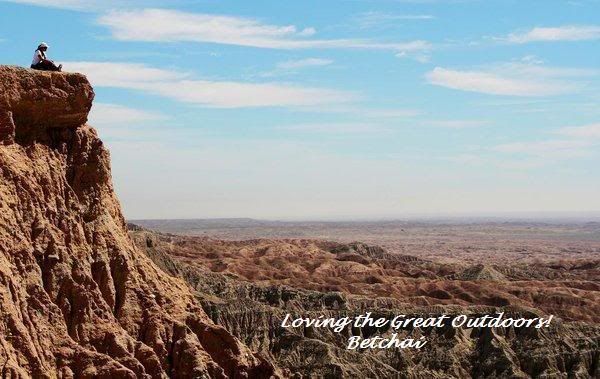 The first time I met you
Tears were running down my face
For you taught me how to look at Earth's geological past
Of what was before, that will prepare us for what is to come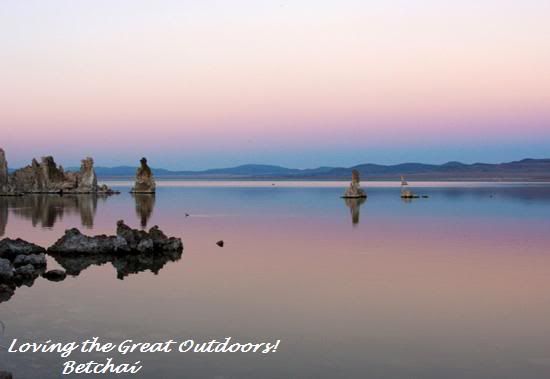 You had been mercilessly whipped by the unforgiving forces of nature
Yet you left us with a beauty beyond compare
Showing us that deeper beauty and strength of character
Comes after passing all the harshest tests of time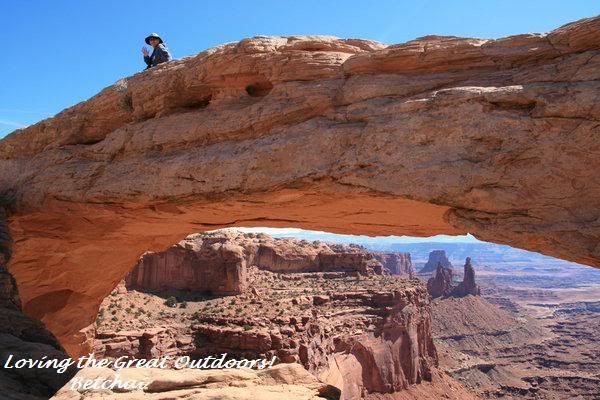 When others see in you simply rocks
I see sculpted masterpieces
devoid of lushness
I see the inner beauty
of our naked Earth
When others see a wasted land
I see hidden wealth
That would please and excite
Every artists' eyes
When others see all but dirt and sand
I see animal tracks following your curves and forms
Whipped intelligently by nature
Alluring on its own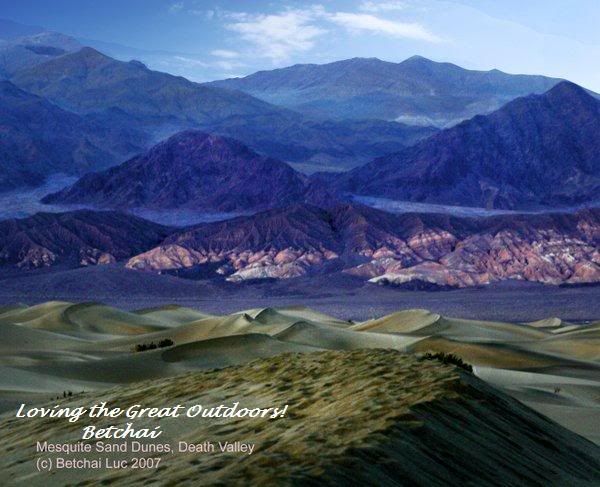 When others see you as all brown
I would say, have patience to wait
For God transforms this very dirt and soil
Into a wonderland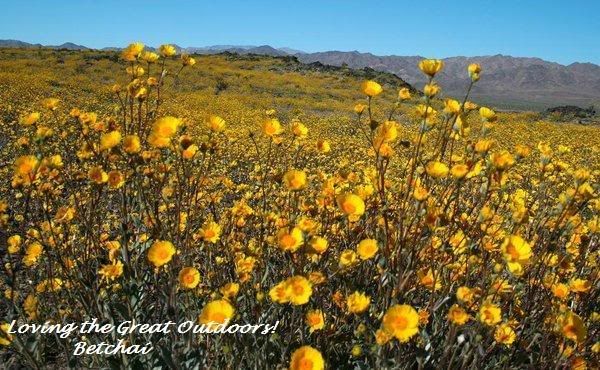 When others see only the scorching sun
I see the soft colors of light
Transforming rocks and canyons
Into a various display of colors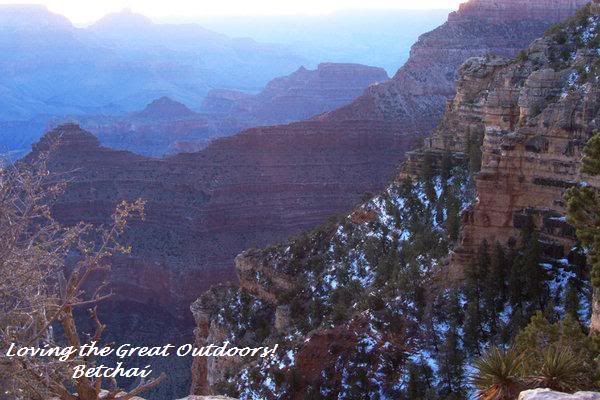 When others see only your dryness
I see the promise
Of a hidden and peaceful oasis
That supports a very diverse life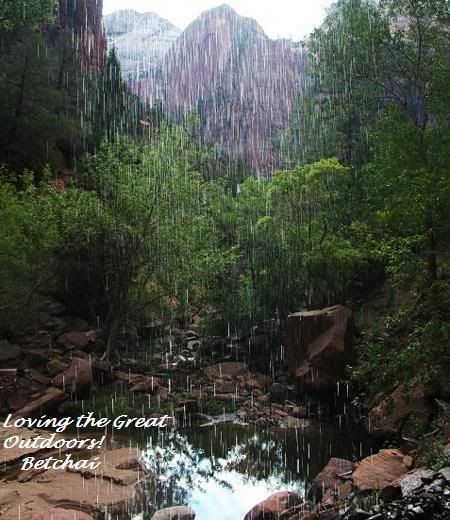 The desert, barren it may be
But if we look deeper
We uncover its hidden and incomparable beauty
Teaching us to keep strong whenever we are tested by time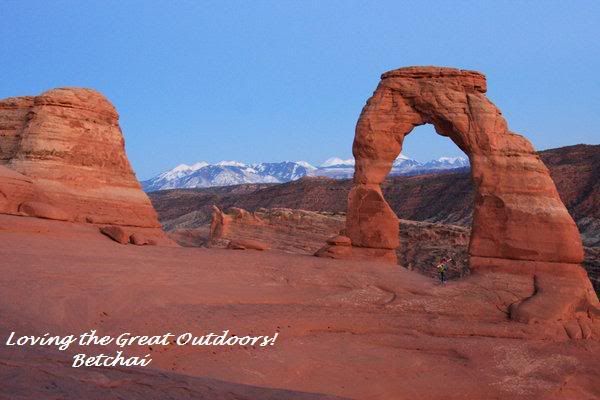 The beauty and magnificence of the desert
Reminds us not to look on skin alone
For deeper beauty is not what on what is obvious
But what lies inside!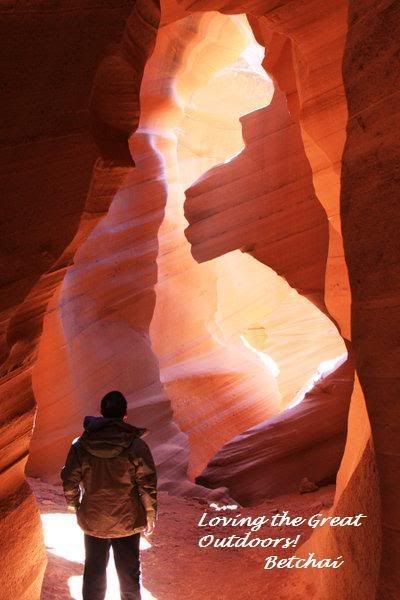 Let me end this post with a short description of Joshua Tree and Methusela.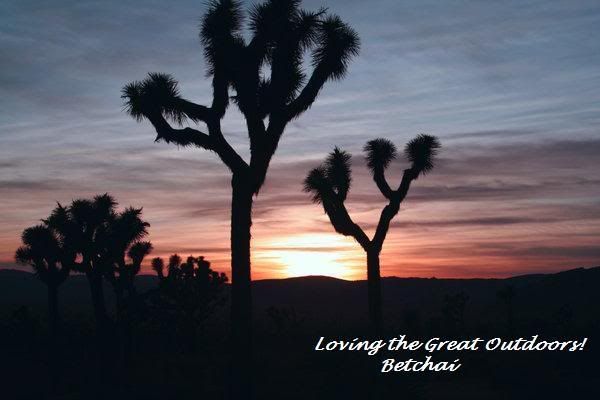 The Joshua tree- its limbs are outstretched like in a prayer, thus it got its name. This desert yucca which is also the title of U2's Joshua Tree Album, one of the world's best selling albums of all time, was chosen by U2 to pay tribute to America: for the plant is a symbol of strength in prayers, of independence, of strong will, of hard work, of how inner beauty is shaped by gracefully withstanding all challenges that passed us. And in the desert, we find the oldest living inhabitant of this Earth, Methusela, a bristlecone pine at 4777 years old. It survives the most brutal environment in the Ancient Bristlecone Pine Forest, in California's Eastern Sierra's Desert. What does nature teach us here? That the oldest inhabitant of this planet is not the one who lives in the most pleasant environment, but is the one who is able to withstand all the harshest challenges in the desert.